Who is Speaker?
Zahrina Robertson
Over the years Zahrina has built a world-class reputation on a global stage as a photographer, video producer whose pictures capture her subject's authenticity, unique style, and energy. Her long list of high-profile clients Includes Ita Buttrose, Tim Ferris, Taki Moore, and Simon Sinek. She has also covered red carpet events shooting names such as Richard Branson, Martha Stewart, and Dannii Minogue.
In her entrepreneurial pursuits, Zahrina has been nominated for Telstra Business Women of the year. Awarded three Stevie Awards, Gold, Silver, and Bronze. She's been a founder of a social enterprise called, Indigenous Literacy Bookworm Project to create learning opportunities and raise literacy levels among the young children of remote Indigenous communities via her children's book. Recently discovered as an emerging artist art in New York in the pursuit of self-expression via ZahrinaGallery.com.  Zahrina's also the author of 'Magnetic Branding' which is a complete guide for brands that attract.
Learn how to transform your business with my UNIQUE branding techniques
Savvy, passionate and inspiring, Zahrina is available to deliver engaging keynote speeches or conduct transformative workshops on how MAGNETIC branding can transform your personal brand to grow your business to STAND OUT - BE CHOSEN!. With her wealth of knowledge and experience in personal brand marketing, Zahrina can give you expert targeted advice about marketing your brand to make an impact.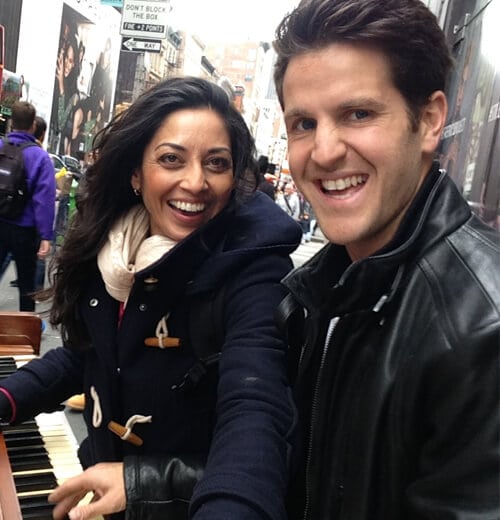 " Magnetic Branding – The Complete Guide For a Brand That Attracts " – This book will help you to find your true self in business by understanding your brand archetype,   style and much more for business success online + offline.
Available for immediate delivery ... and via Dymocks and all good book stores.
It takes only 1/10 of a second to form an opinion about a person and only half a second (50 milliseconds) to form an impression of a website. Once someone has formed this first opinion it can take much longer for them to change their mind.
So when you promote your business and your expertise online, you need photographs that encapsulate your brand message in every image, instantly conveying your individual flair, professionalism, and unique expertise.
Unlike most photographers, my professional photography experience is combined with a corporate marketing background. So I know how to create a compelling and authentic branding message which will come to life through visual storytelling, capturing the true energy and creativity of your business.
Too many photographers use a "point-and-shoot" technique to provide bland generic shots that are more suited to a real estate brochure promoting rental office space. My photographs will promote YOU and YOUR BUSINESS through my unique technique of Magnetic Branding.
Leaders inspired
By Zahrina